The Death Of Difference
A Synopsis
My Lament For Education in 2009.

I wrote this short essay in September 2009, in the aftermath of my final year at the chalk-face - or should I say interactive white-board.

This piece is my lament for the death of difference in our contemporary state education system.
I make the case that much of what now passes as sound and useful will not survive academic scrutiny.

I also argue that many, many professionals in education know that it does not pay to question authority, to say the Emperor has no clothes.

We are left with a world where many, many professionals end up believing in the dubious assertions and practices that define aspects of our present system of schooling.

Plus ça change, plus c' est la meme chose. In 1984, I had composed a similar lament after completing seven years of service in a social-priority, multi-racial, state comprehensive in London. That essay I had entitled: 'What's Wrong with Schools?'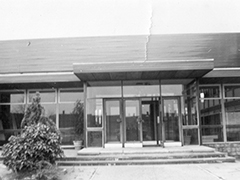 Slough Secondary Modern - Early 1970s
The Death Of Difference
An Extract
A new passion for education is sweeping through our schools and colleges as we near the end of the first decade of the new century.

It is robust. It has bite. Within its philosophy, there is a concern for the individual child and a commitment to a bespoke curriculum with every learner's needs addressed.

Fresh brush strokes are reinvigorating the National Curriculum and its delivery. Ofsted has established formulae for best practice in teaching to ensure all children learn effectively.

Head teachers and those who aspire to such leadership roles are being trained in the science of meeting these targets.

The teaching force is being trained and re-trained to meet the new performance criteria. There is a fresh sense of direction and purpose.
The Death Of Difference - Read More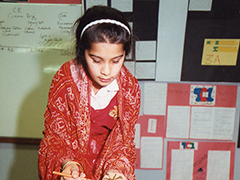 Divali Preparation
Suffolk Comprehensive - Early 1990s