A Letter To
Ronald Edward Watkins

This is an extract from a letter I wrote to Ronald, my father-in-law, in the context of public reactions to the death of Margaret Thatcher who was the most powerful of the first Tory subscribers to the neo-liberalism agenda that has led to the misgovernment of our country.
It stands as a succinct summary of my political credo.
Letter To Ronald - Read More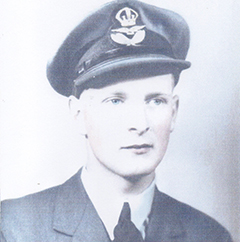 Ronald Edward Watkins
Bomber Command - 1943 - 1945
A Eulogy For
Ronald Edward Watkins
I gave this eulogy for Ronald Edward Watkins (1925-2015), my late father-in-law, in the Aldeburgh Catholic church in Suffolk on the 10th August 2015.
This piece is my tribute to a gentleman who as a tribal Conservative was my political opposite but as a human being had my respect and admiration.
It should not go unremarked that it is money from his legacy that has enabled me to set up this web-site and launch my ideas and writings into a wider sphere. An interesting twist of fate.
Eulogy For Ronald - Read More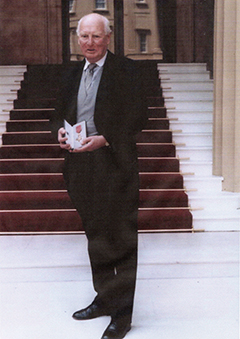 Ronald Edward Watkins
Buckingham Palace - OBE Ceremony - 1985