The Road To Corbyn - A Synopsis
Following the style of Bunyan's The Pilgrim's Progress, Deception begins with the conceit of a dream in which Pilgrim, a contemporary seeker after truth, is introduced together with the characters Hope, Charity, and the Interpreter.

Hope and Charity represent the virtues inherent in their names, the Interpreter is Pilgrim's guide, the voice that presents the big picture of the human species and their development, particularly within the last two hundred and fifty years.
Read More ......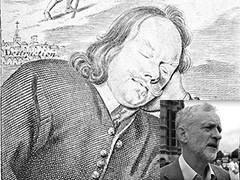 Bookshops - Stockists
Where you can buy my book ......

Politicos Bookstore
The online political bookstore, run by politicos for politicos.
Online Bookshop
www.politicos.co.uk
Bookmarks - The Socialist Bookshop
From the writings of Marx and Engels, to Eric Hobsbawm, Owen Jones, Tony Benn ......
1 Bloomsbury Street, London
www.bookmarksbookshop.co.uk
Housman's - Radical Booksellers
Specialising in books, zines, and periodicals of radical interest and progressive politics.
5 Caledonian Road, London
www.housmans.com
Fahrenheit Books - Middlesbrough
A worker's co-operative set up with the aim of providing scarce and academic used books.

47 Wilson Street, Middlesbrough
www.fahrenheitbooks.com
Calton Books - Glasgow
A wide range of left wing and progressive books, badges, flags and t-shirts. No Pasaran!
159 London Road, Glasgow
www.calton-books.co.uk
Newham Bookshop - London
Independent bookshop serving the community of East London.
745 Barking Road, London
www.newhambooks.co.uk
News From Nowhere - Liverpool
Independent radical and community bookshop run by a women workers' co-operative.
96 Bold Street, Liverpool
www.newsfromnowhere.org.uk
Stillwater Books - Felixstowe
An independent bookshop with a wide range of titles and subjects.
38 Hamilton Road, Felixstowe
www.facebook.com/stillwaterbooks
Edge Of The World Bookshop - Penzance
The leading independent bookshop in Penzance with a fantastic range of books.
23 Market Jew Street, Penzance
www.edgeoftheworldbookshop.co.uk
Lighthouse - Edinburgh
Left leaning and politically engaged - a shelter for bibliophiles, an oasis for curious minds.
43-45 West Nicolson Street, Edinburgh
www.lighthousebookshop.com
Queens Park Books - Kilburn - London
An independent bookshop offering a wide range of services for the avid bookworm.
87 Salusbury Road, London NW6 6NH
www.qpbooks.co.uk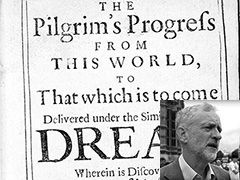 Cover Price: £8.99
Enquiries from bookshops and other booksellers are most welcome.
robdonovan@waitrose.com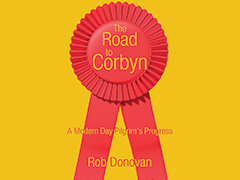 The Book House - Oxford
Very friendly and clearly passionate about books. Great for a browse.
267 Banbury Rd, Summertown, Oxford
www.thebookhousesummertown.co.uk
Albion Beatnik Bookstore - Oxford
A small and enthusiastic bookshop in Jericho, Oxford, with an eclectic collection of titles.
34 Walton Street, Oxford
www.albionbeatnik.co.uk
Blackwell's - Oxford
Serving the needs of academics and general readers since 1879.

51 Broad St, Oxford
www.blackwell.co.uk/oxford-bookshop
Waterstones - Oxford
'The Bookshop on the Corner', situated in the centre of Oxford in a Grade II listed building.
William Baker House, Broad St, Oxford
www.waterstones.com/oxford
WH Smith - Oxford
In the centre of town with a large range of books and stationery.
22 Cornmarket Street, Oxford
www.whsmith.co.uk/oxford
Waterstones - Ipswich
Situated in the town centre in a spacious and atmospheric building.
15 Buttermarket, Ipswich
www.waterstones.com/ipswich
Waterstones - Truro
Overlooked by the cathedral and in the centre of Truro, a truly local bookshop.
11 Boscawen Street, Truro
www.waterstones.com/truro
Offside Books - Kilburn - London
Kilburn's community bookshop.
92 Willesden Lane, Kilburn, London
www.offsidebooks.com
City Books - Brighton
Brighton and Hove's Largest and Liveliest Independent Bookshop.
23 Western Road, Hove, BN3 1AF
www.city-books.co.uk