About - Jago Stone A Biography
In 2015, my father-in-law died and we inherited a Jago Stone watercolour of my wife's childhood family house and one untitled oil painting by Jago.
We already had the oil painting Jago had given to my wife, Louise, in 1970 when she was a teenager. He had decided to move on from the Gerrard's Cross district in Buckinghamshire after arriving around 1968 and this was his parting gift.
Three other oil paintings by Jago had already been passed to us by my wife's parents in their lifetime, works they had either commissioned or bought. We liked living with his work and admired the expressive and raw emotion of the oils and the charm of the watercolours ..........
Read More ......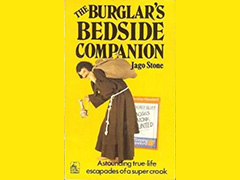 About The Road to Corbyn
In 2008 when the financial crisis erupted, I sensed the historical significance of the time.
By 2010, I was compiling material from a range of sources that helped me make sense of what was happening in society and in politics.
By 2013, I was writing 'Deception – a modern day Pilgrim's Progress through the lifetime of the 2010-2015 U.K. government'.

By early 2014, the final draft was finished and I began the search for a publisher or agent hoping for publication before Christmas that year in time for the May 2015 General Election ..........
Read More ......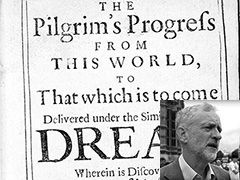 The Road To Corbyn
Buy The Book - USA Readers
Readers in the USA can order
using the button below.
Cost: £8.99 + £6.00 postage and packing.
Total: £14.99
Total - US Dollars: $19.00
Approx - exchange rate will vary.
You can pay securely - with your PayPal account or with a credit / debit card.
I am happy to post a copy anywhere.
Contact me for international postage costs.
Enquiries from bookshops and other booksellers are most welcome.
robdonovan@waitrose.com